Welcome to your weekly GoNoGo Launch Conditions Chart Pack.  The chart pack below is your chance toreview the major market trends across all asset classes to give an overall, technical view of market conditions.
We have seen more "risk-off" selling pressure this week.  Volatility in the equities space brought trend conditions into a "Go Fish" condition midweek. As investors fled to safe haven assets with elevated cash positions and allocations to long bonds, Treasury prices and the dollar remained strong this week.
The trend in Bitcoin also completely deteriorated this week.  See the chart of Bitcoin below showing the "NoGo" that was identified a week ago strengthening as price fell sharply.
To access this week's Launch Conditions click here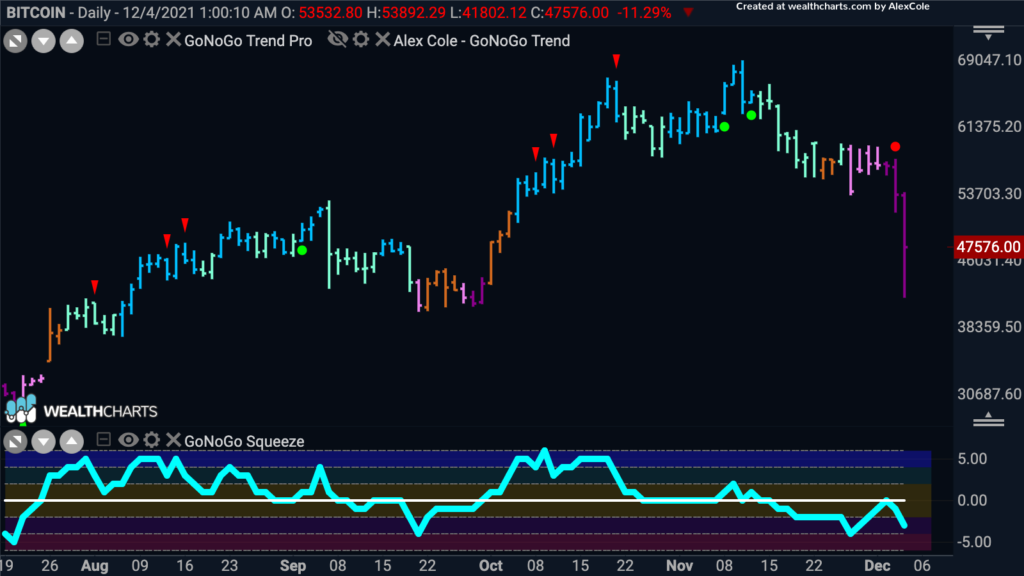 It's important to take a step back and assess whether the Wall St. narratives and financial news network stories match the price trends.  The GoNoGo Trend and Oscillator are applied across the major asset classes to give a complete technical picture of trend and momentum. Click here
Flip through your weekly Launch Conditions chart pack below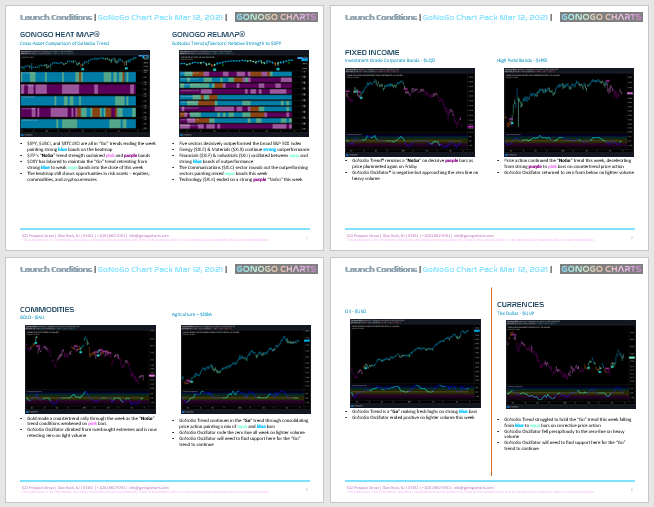 BETTER CHARTS. BETTER DECISIONS.
Tags:
$btcusd
$TLT
$USD
Bitcoin
GoFish
GoNoGo Trend
Risk Off
Volatility