Welcome to your weekly GoNoGo Launch Conditions Chart Pack.  We take a look at the major market trends across all asset classes to give an overall, technical view of market conditions.  The major domestic indices rallied this week after the volatility we saw last.  However, it is worth looking to see if the breadth is strong.  The GoNoGo Sector RelMap below shows that only two of the sectors, technology ($XLK) and utilities ($XLU) were out-performers.  Also when comparing the small cap Russel 2000 $IWM, to the large cap $SPY, we see that small caps remain embroiled in a "NoGo" and the rally this week was not as strong.  Open the chart pack to view these individual charts.
To access this week's Launch Conditions click here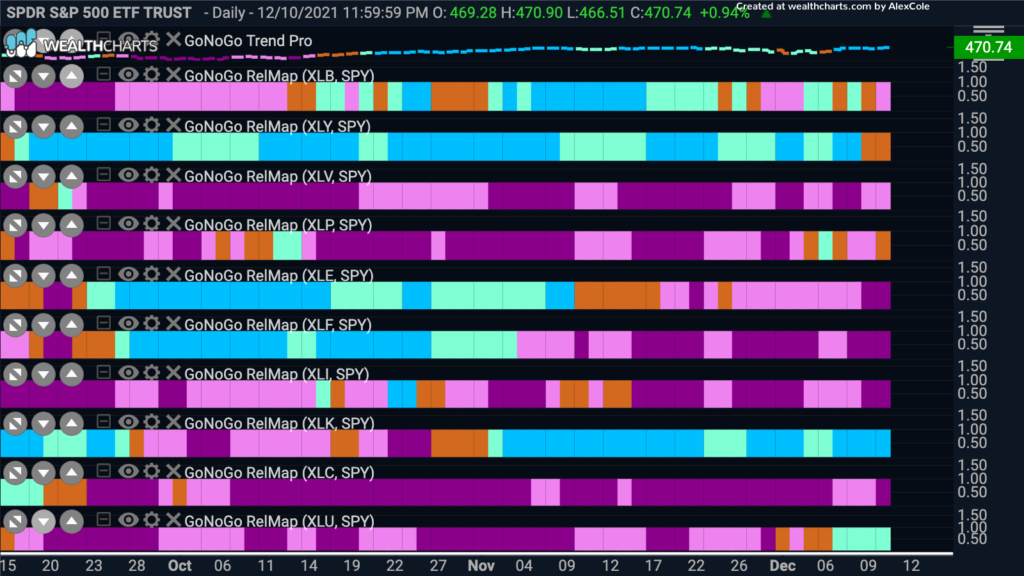 It's important to take a step back and assess whether the stories match the price trends.  The GoNoGo Trend and Oscillator are applied across the major asset classes to give a complete technical picture of trend and momentum. Click here
Flip through your weekly Launch Conditions chart pack below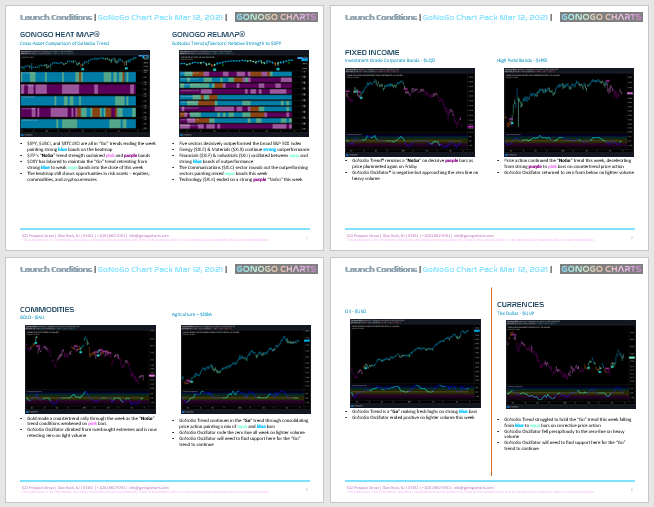 BETTER CHARTS. BETTER DECISIONS.