Welcome to your weekly GoNoGo Launch Conditions Chart Pack.  We take a look at the major market trends across all asset classes to give an overall, technical view of market conditions.  On Thursday the market tried to go higher but the move was roundly defeated as price closed at the lows.  Friday saw price fall further.   The major domestic indices may be near all time highs but there are concerns about the health of this trend.  Look at the GoNoGo Sector RelMap below. The chart applies the GoNoGo Trend to the relative ratio of each sector ETF to the base ETF, the $SPY. Communications, and discretionary struggled this week and continue to underperform the index on a relative basis (panel 2 and 9 show these sectors in strong "NoGo" purple). Even technology weakened this week and is painting aqua bars as its "Go" trend shows some weakness.  Leadership is coming from healthcare, staples, and utilities (panel 3, 4 and 10 painting strong "Go" bars. Risk-off characteristics indeed for this market.
To access this week's Launch Conditions click here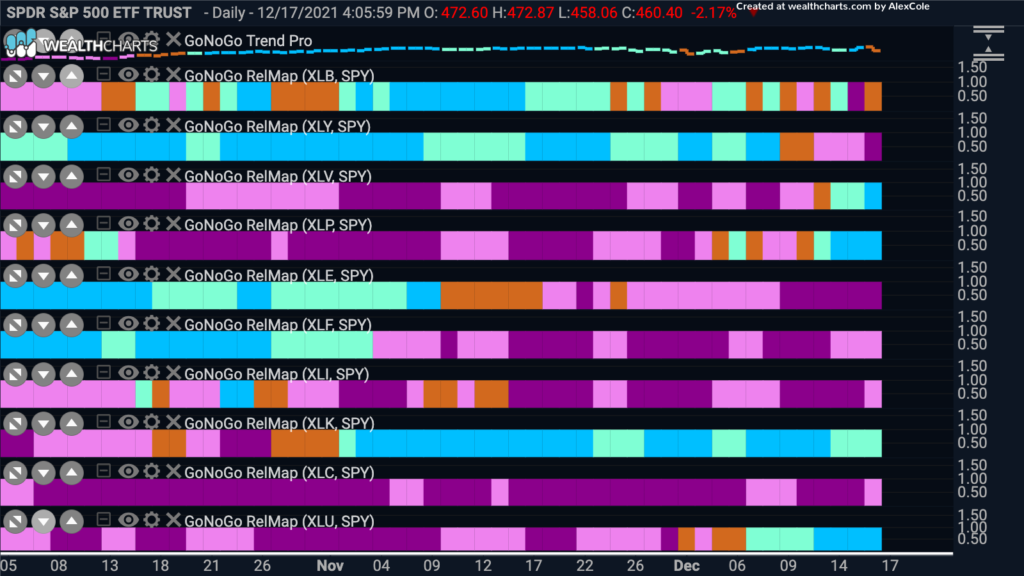 It's important to take a step back and assess whether the stories match the price trends.  The GoNoGo Trend and Oscillator are applied across the major asset classes to give a complete technical picture of trend and momentum. Click here
Flip through your weekly Launch Conditions chart pack below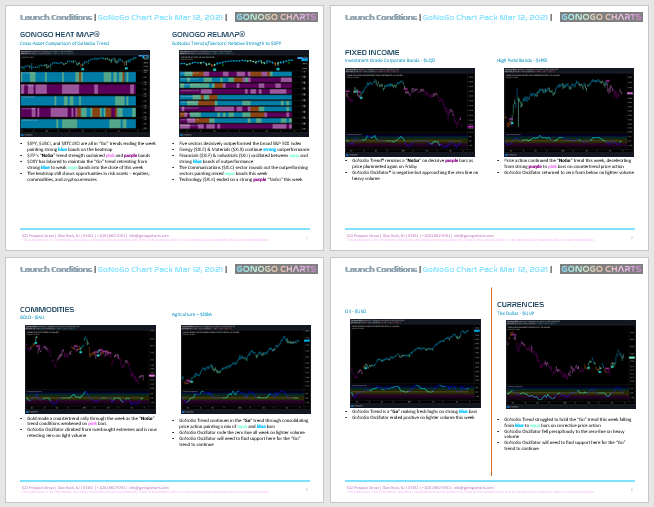 BETTER CHARTS. BETTER DECISIONS.