Welcome to your weekly GoNoGo Launch Conditions Chart Pack.  We take a look at the major market trends across all asset classes to give an overall, technical view of market conditions.  The U.S. domestic markets took a massive hit mid week what with the news of Russia invading the Ukraine.  Incredibly, the last two days of the week saw a rally of greater than 5% from the low of the week.  The weight of the evidence suggests however that the "NoGo" trend is in place, albeit painting a weaker pink bar to end the week.  GoNoGo Oscillator is rising on heavy volume toward the zero line and we will look to see if it gets rejected at that level.
To access this week's Launch Conditions click here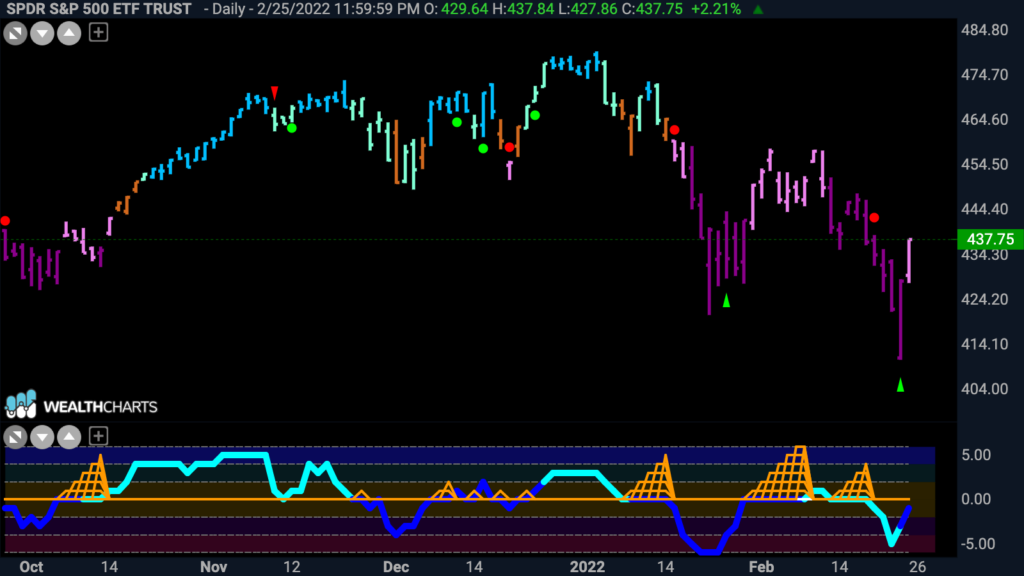 It's important to take a step back and assess whether the stories match the price trends.  The GoNoGo Trend and Oscillator are applied across the major asset classes to give a complete technical picture of trend and momentum. Click here
Flip through your weekly Launch Conditions chart pack below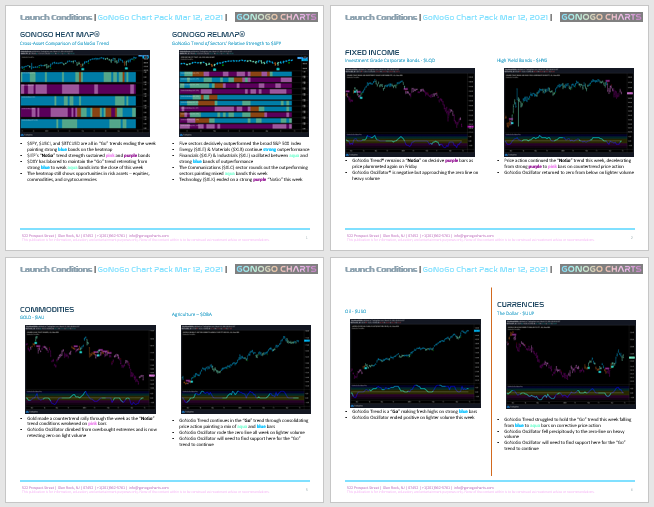 BETTER CHARTS. BETTER DECISIONS.