Welcome to your weekly GoNoGo Launch Conditions Chart Pack.  We take a look at the major market trends across all asset classes to give an overall, technical view of market conditions.  The technical environment continues to change this week.  Monday saw equity prices gap lower and yet the rest of the week saw a steady climb.  To end the week however, GoNoGo Trend painted an amber "Go Fish" bar, indicating that the trend criteria are uncertain.  This week's early trading will be key to determine which direction U.S. equity prices take.
To access this week's Launch Conditions click here
GoNoGo LC 092521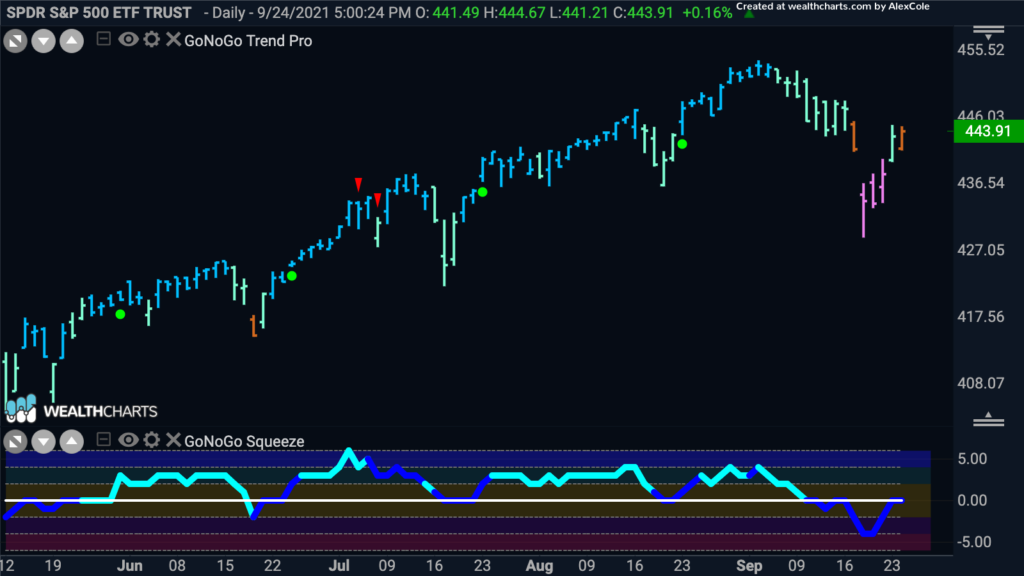 It's important to take a step back and assess whether the stories match the price trends.  The GoNoGo Trend and Oscillator are applied across the major asset classes to give a complete technical picture of trend and momentum. Click here
Flip through your weekly Launch Conditions chart pack below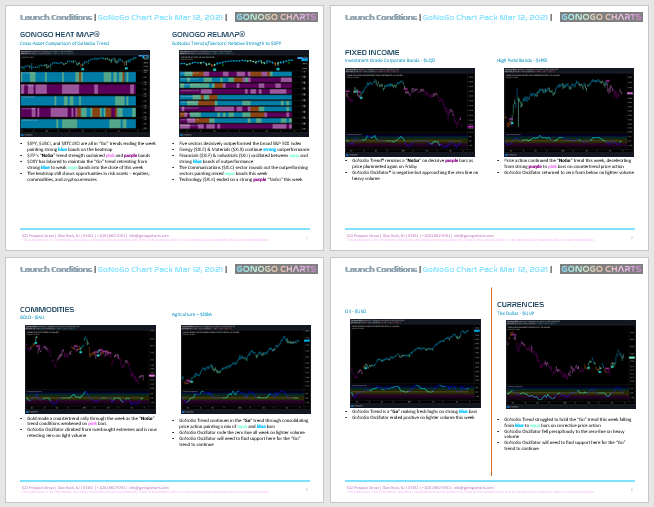 BETTER CHARTS. BETTER DECISIONS.