What can derail equity prices here in the U.S.?  Another week sees the risk on environment remain in place with Stocks, Commodities and Cryptocurrencies all marching onward in "Go" trends.  The economy continues to seem poised for a strong reopening this year and the race between rising cases and vaccinations is perhaps tilting in the favor of inoculations as over 2.7 million receive shots daily.  In addition, earnings season started last week and S&P 500 earnings are expected to jump 25% this quarter which would be the biggest increase in several years.
"The person who starts simply with the idea of getting rich won't succeed; 
you must have a larger ambition."
 - John D. Rockefeller


The GoNoGo Sector RelMap this week shows that both the technology sector ($XLK) and the utilities sector ($XLU) are relatively outperforming in Go trends relative to the S&P 500 ($SPY).  Confounding? Or a sign of healthy, broad participation in this bull market?  See the RelMap below.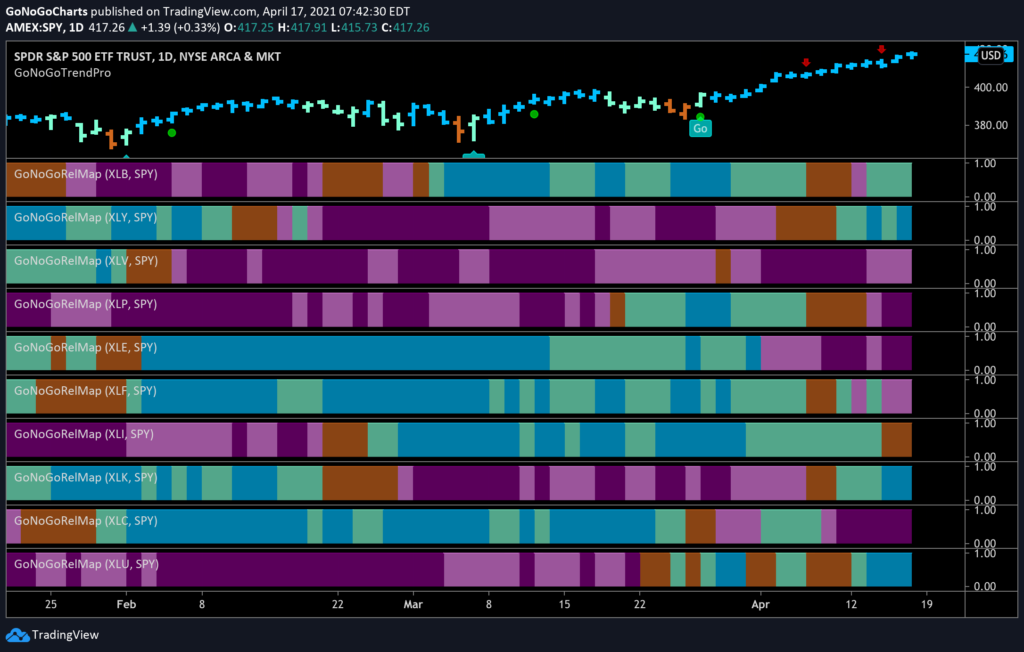 The looming round number of 4,000 seemed to prove no psychological barrier for investors as we have seen prices race higher since breaching this level on the S&P 500.  With no overhead supply, how high can equities go this year with the possibility of putting the pandemic behind us and a strengthening economy?  The chart below is a GoNoGo Chart of $SPY.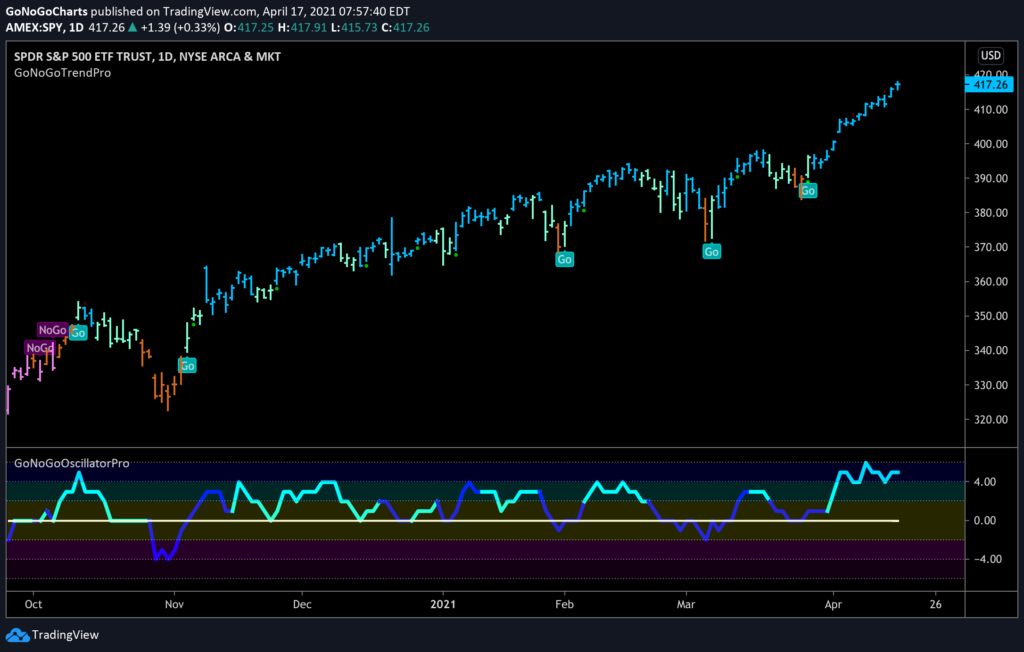 This is your weekly review of market trends across global indices and all asset classes. We hope you take a minute this weekend to flip through all 16 charts to get a sense of the bigger picture before getting back to another hectic trading week.
Click here to open your Launch Conditions Chart Pack.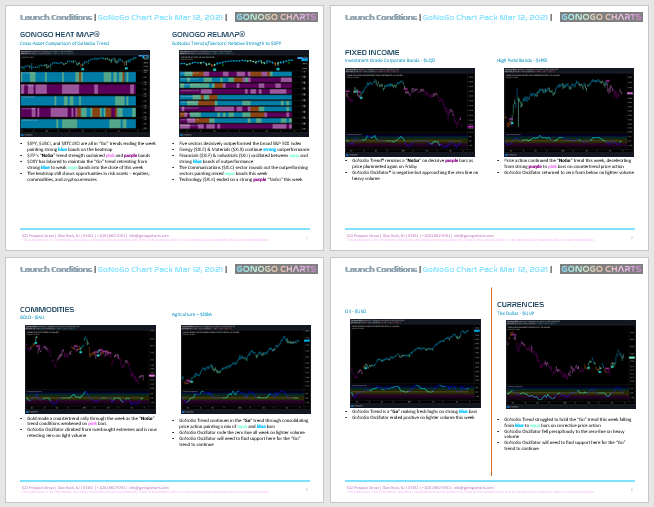 Better Charts. Better Decisions.