What seems like a massive correction in the equity markets these past few days leaves us slightly lower than where we started the month of November.  Yes, big down days cause pain, but it is also good to step back and look at the bigger trend.  See the chart below of the S&P 500 Spdr ETF with GoNoGo Trend and Oscillator applied to monthly bars.  December is historically a good month for stocks.  Bring on the Santa rally!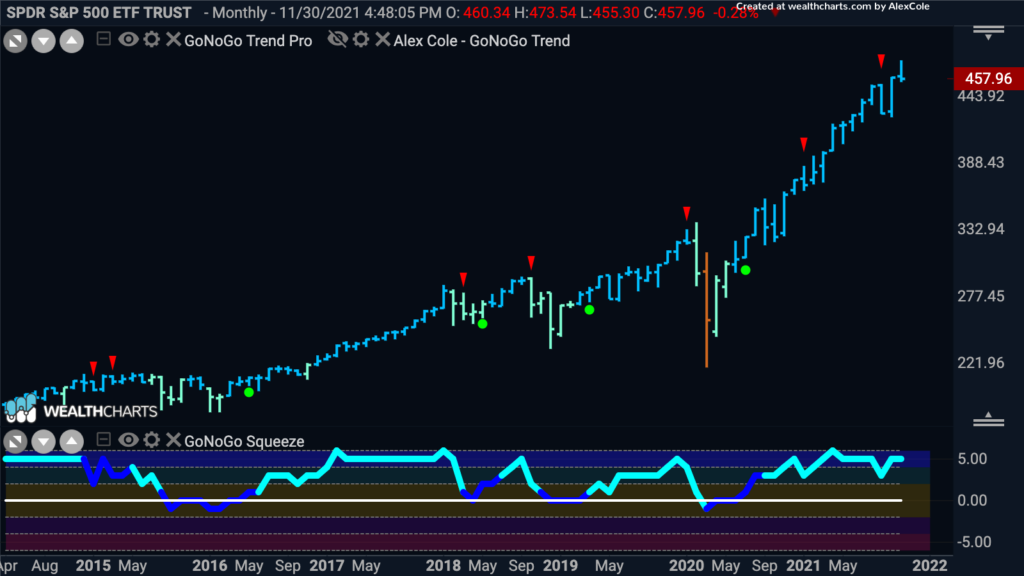 Welcome to  your latest GoNoGo Launch Conditions Monthly November 2021. Get reacquainted with the primary trend to better understand if you are trading countertrend reversions or alongside the dominant market direction as you look at shorter timeframes. Open your chart pack below: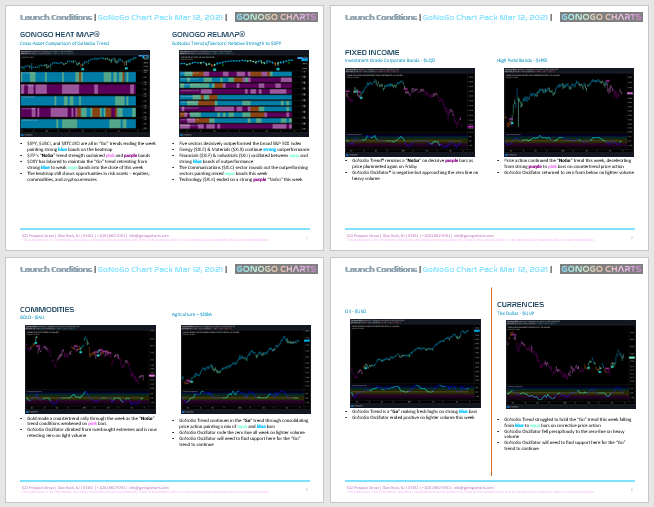 Better Charts. Better Decisions.
Tags:
$SPY
GoNoGo Charts
Launch Conditions
Monthly Trend