Welcome to your weekly GoNoGo Launch Conditions Chart Pack.  We take a look at the major market trends across all asset classes to give an overall, technical view of market conditions.  A new, relatively risk on picture emerges this week as we look at the GoNoGo Asset Map below.  Equities have been a "Go" now for over a week.  Joining the "Go" trends of commodities, Bitcoin and the dollar.  Enjoy scanning the GoNoGo Charts across markets to get a sense of where the trends are this week.
To access this week's Launch Conditions click here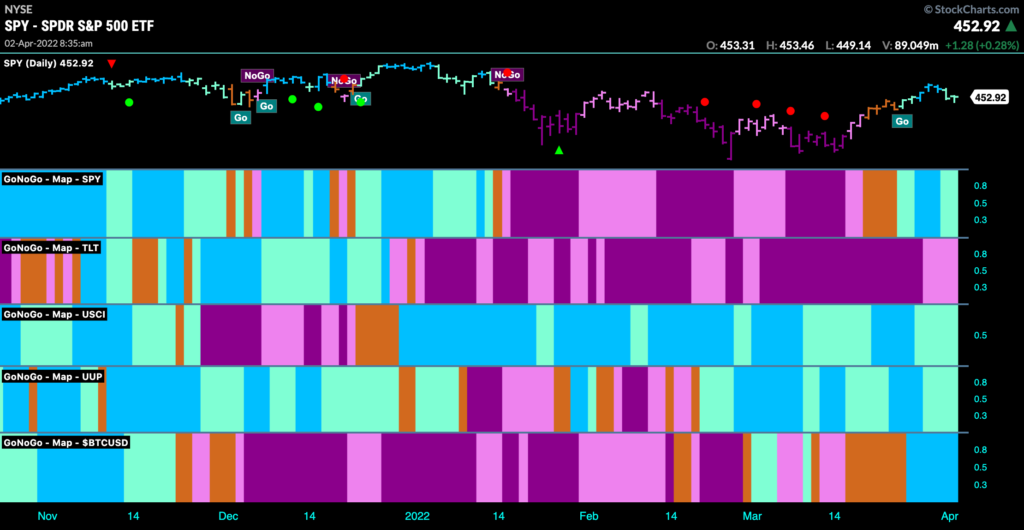 It's important to take a step back and assess whether the stories match the price trends.  The GoNoGo Trend and Oscillator are applied across the major asset classes to give a complete technical picture of trend and momentum. Click here
Flip through your weekly Launch Conditions chart pack below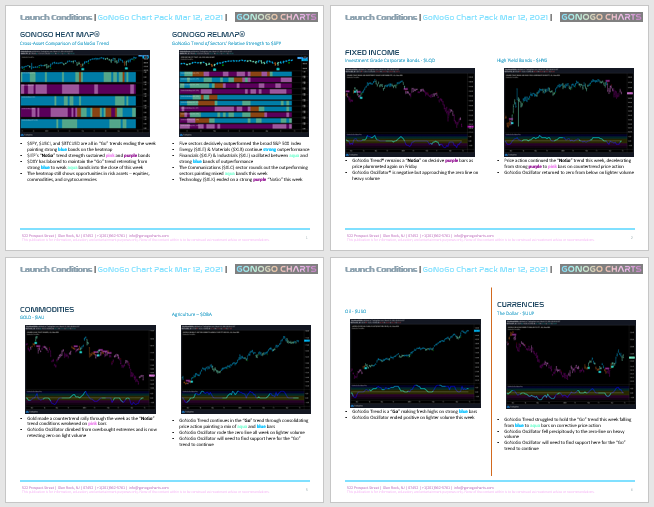 BETTER CHARTS. BETTER DECISIONS.
Tags:
#RelativeStrength
$btcusd
$SPY
$TLT
$USO
GoNoGo Heat Map
GoNoGo Oscillator
GoNoGo RelMap
GoNoGo Trend
Launch Conditions