Welcome to your end of month GoNoGo Launch Conditions!  As always, we'll include two chart packs to end the month.  The second chart pack features monthly bars to show the long term trend that investors can use as a backdrop for current market analysis.  Click here to go right to your MONTHLY Launch Conditions.
This week, some charts jump out that are of interest.  The dollar has been in a "Go" trend for a few months now, but the last half of August has seen a correction.  The GoNoGo Oscillator has been unable to find support at the zero line.  We will look to see if this becomes telling.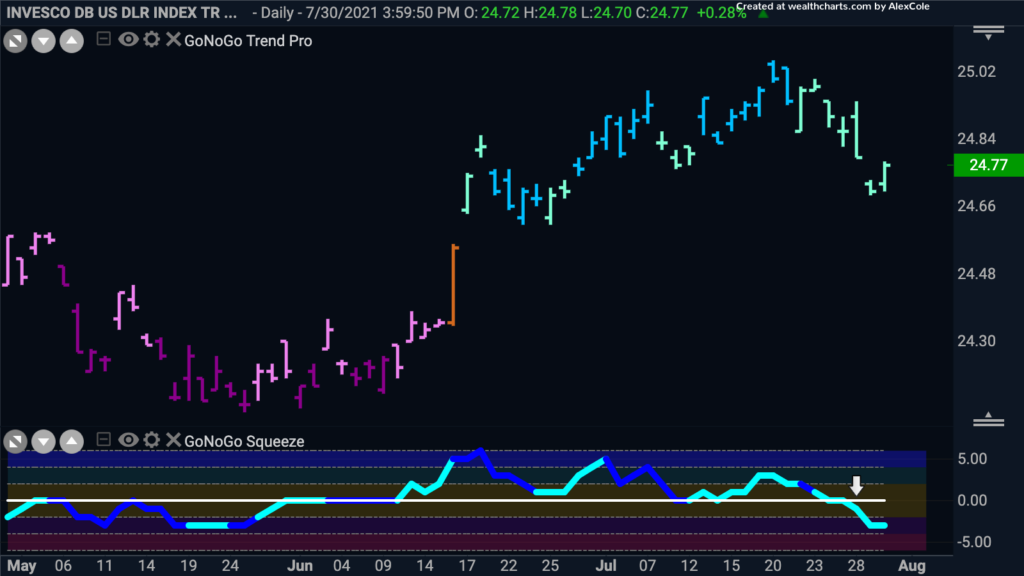 As the dollar has found strength, we have seen it take its toll on the emerging markets.  A weak dollar is often a boon for emerging markets and so the last few months of greenback greatness can't have helped markets such as China, which have collapsed.  The chart below is showing $MCHI, and the fall to new lows we saw this week.  We'll wait to see what happens with the dollar to see if China, and other emerging markets can halt their "NoGo" trends.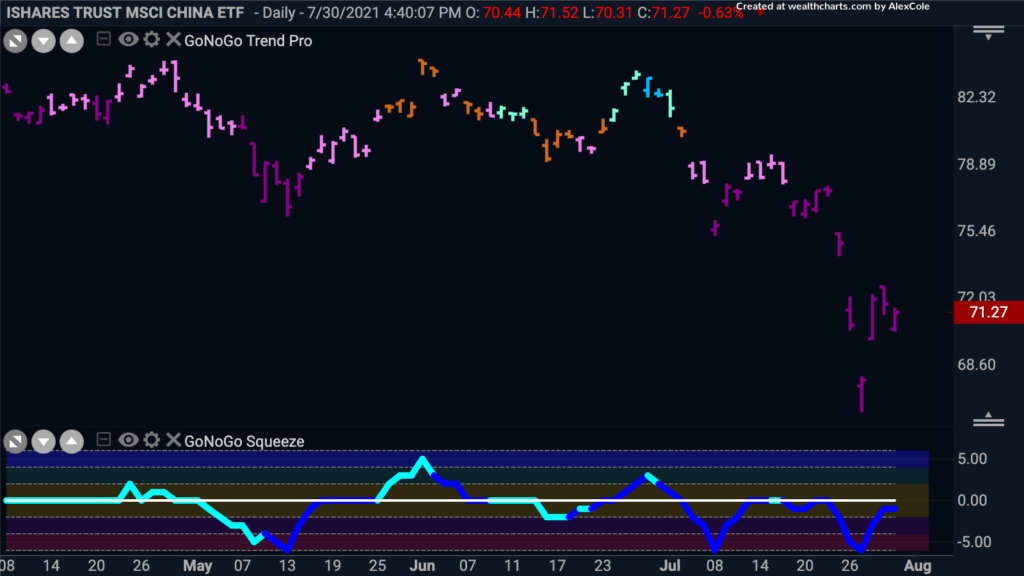 Elsewhere, we continue to watch the rotation between themes in the U.S. markets.  The chart below shows the relative strength ratio of the $QQQ (tech heavy) and the $SPY.  We have seen strength in large cap tech stocks over the last few months and so it is no surprise to see the "Go" trend that is in place.  As the GoNoGo Oscillator rests at the zero line we will look to see if it finds support here.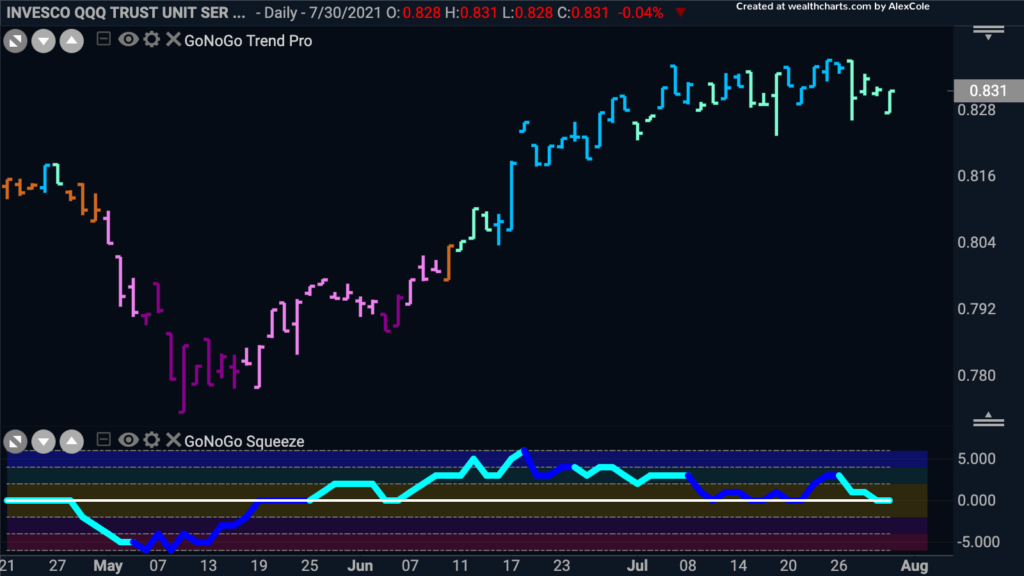 It's important to take a step back and assess whether the stories match the price trends.  The GoNoGo Trend and Oscillator are applied across the major asset classes to give a complete technical picture of trend and momentum. Click here
Flip through your weekly Launch Conditions chart pack below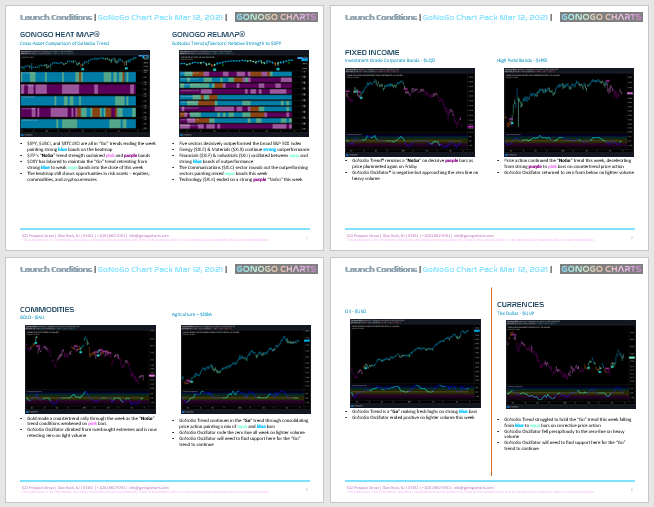 And Click here for your MONTHLY Launch Conditions.
BETTER CHARTS. BETTER DECISIONS.