Welcome to your weekly GoNoGo Launch Conditions Chart Pack.  We take a look at the major market trends across all asset classes to give an overall, technical view of market conditions.   It's been a while since we saw a GoNoGo Asset Map with no "Go" trends.  Equities, treasury bonds, and bitcoin are joined by commodities in a strong "NoGo" to end the week.  With the dollar ETF painting amber bars to end the week we can see this is a risk off environment. Enjoy this week's chart pack and stay on the right side of the trends!
To access this week's Launch Conditions click here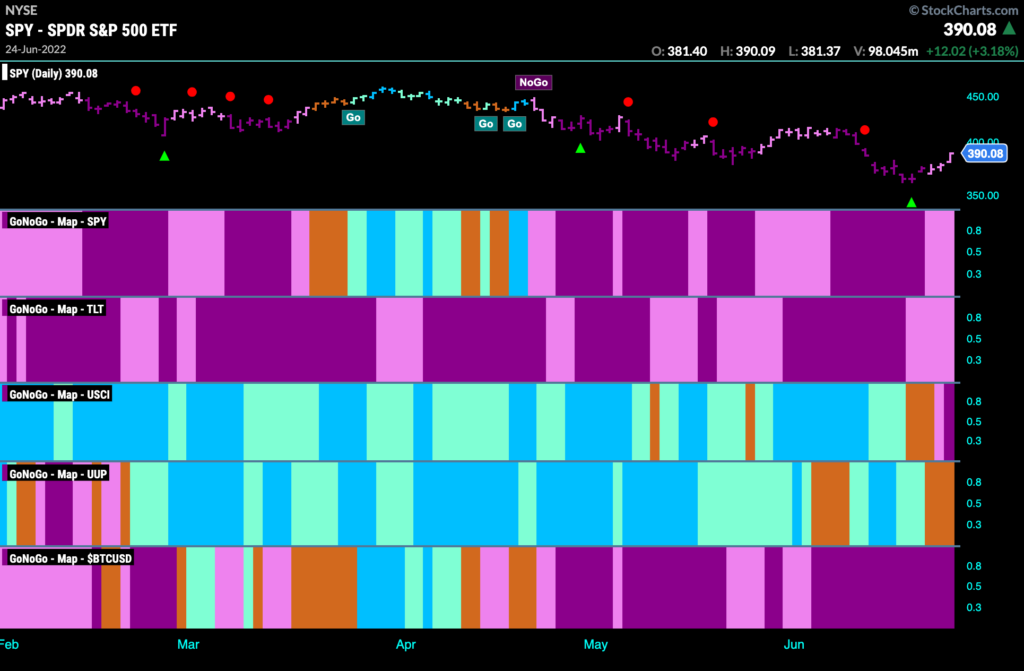 It's important to take a step back and assess whether the stories match the price trends.  The GoNoGo Trend and Oscillator are applied across the major asset classes to give a complete technical picture of trend and momentum. Click here
Flip through your weekly Launch Conditions chart pack below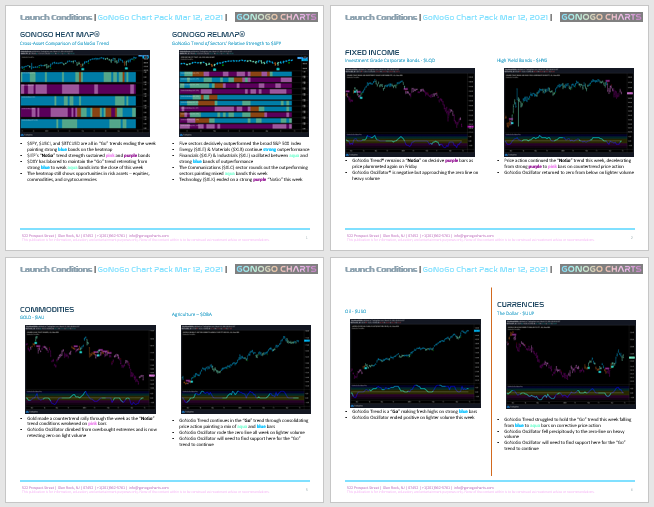 BETTER CHARTS. BETTER DECISIONS.
Tags:
$SPY
$TLT
$TNX
$USO
Commodities
GoNoGo Asset Class HeatMap
GoNoGo Heat Map
GoNoGo Oscillator
GoNoGo RelMap
GoNoGo Sector RelMap
GoNoGo Trend