Welcome to your weekly GoNoGo Launch Conditions Chart Pack.  We take a look at the major market trends across all asset classes to give an overall, technical view of market conditions.  Equity markets showed strength to end the week as many of the U.S. stock indexes saw GoNoGo Trend move out of "NoGo" colors expressing uncertainty as we saw "Go Fish" bars.  $IWM, iShares Russell 2000 ETF led the charge with two "Go Fish" bars on Thursday and Friday.  $SPY followed suit with a "Go Fish" bar of its own on Friday as prices rallied off the lows.  GoNoGo Oscillator also has been able to overcome resistance at the zero line and move into positive territory.  We will watch to see if this continues, and if it does we can expect color change and a "Go" trend to emerge in the price panel.  Should prices struggle in the upcoming week, we may not see reversal but slip back into the "NoGo" that ensnared U.S. equities since the beginning of the year.
To access this week's Launch Conditions click here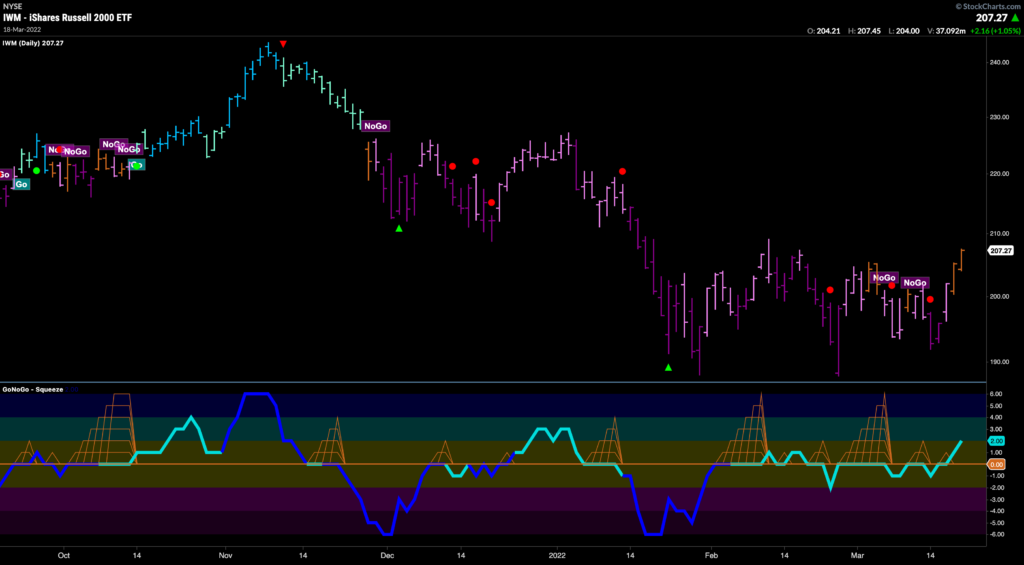 It's important to take a step back and assess whether the stories match the price trends.  The GoNoGo Trend and Oscillator are applied across the major asset classes to give a complete technical picture of trend and momentum. Click here
Flip through your weekly Launch Conditions chart pack below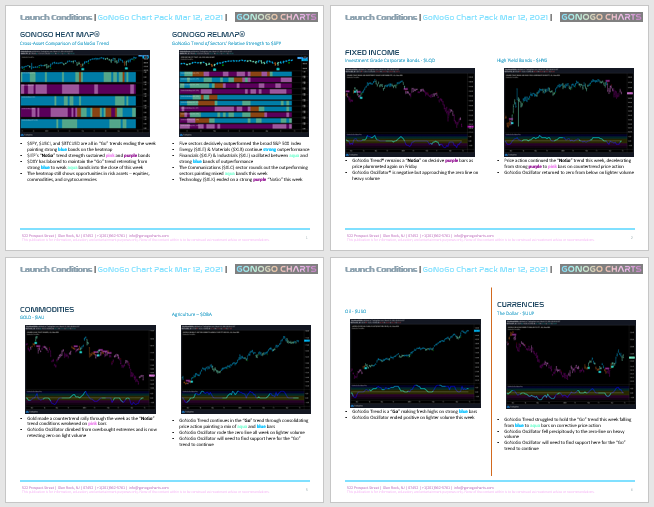 BETTER CHARTS. BETTER DECISIONS.
Tags:
"Go Fish"
$IWM
$SPY
bear market rally
Launch Conditions
Russell 2000